There's no place like home
Whether you're building, buying, or refinancing a home, the right loan makes the whole process easier. The problem is, there are many choices, and many lenders who only want to get to know your signature. We're in your community, so we're ready to serve you with locally-serviced loans that focus on you.
Home Sweet Home Loan Program
With two different loan options, this program helps borrowers either buy a new home or use their home's equity to take care of nearly any expense.
Home Loan Grant Program
This specialized loan program helps borrowers looking to buy a home in neighborhoods that have been historically underserved in Columbus, Ohio.
Home Equity Line of Credit (HELOC)
Put the equity in your home to work.
Refinance
See your options for restructuring your loan.
Are you a first-time homebuyer?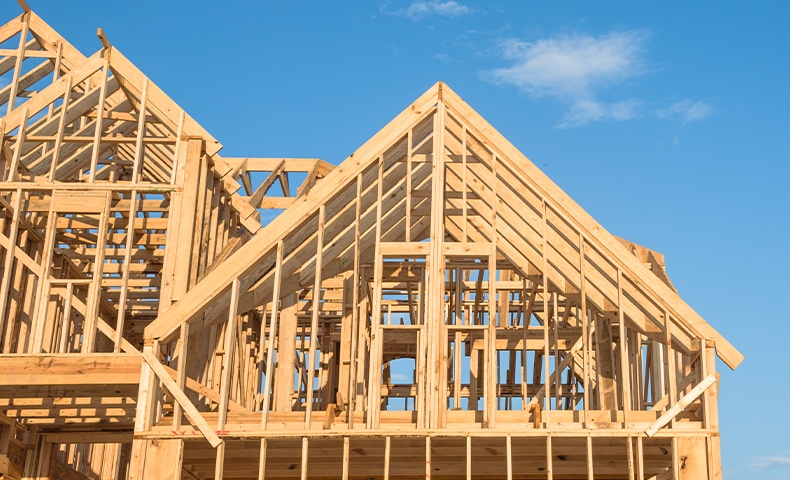 You'll be unpacking in no time.
Thorough and trusted communication throughout the process
Quick responses and closings
Lenders at every office that can help you directly
Loans catered to your individual situation
Integrity to never lock you into a bad fit
Free, no-obligation prequalifications
| Table Heading Row | Advantages |
| --- | --- |
| Fixed Rate | The major advantage of a fixed rate loan is consistency. Your interest rate payments won't vary, so you can count on a set rate for the life of your loan. |
| Adjustable Rate | Adjustable rate loans typically feature lower initial rates than fixed rate loans. If you plan to move within a few years or expect additional income, an adjustable rate loan may give you more flexibility. After an introductory period, your monthly payments may go up or down, as the rate is adjusted based on the cost to borrow in the market. |
| FHA | Federal Housing Administration (FHA) loans are designed to help low-income borrowers obtain a home loan without a large down-payment. These mortgages are issued by federally qualified lenders (like us!) and insured by the FHA. |
| VA | Individuals who have served in our Armed Forces (and their surviving spouses) are eligible for a mortgage guaranteed by the U.S. Department of Veterans Affairs (VA). These loans are intended to open doors for our veterans with potentially better rates, low or no down payments, and fewer credit restrictions. |
| USDA | Purchase, upgrade, or repair a home with a loan backed by the United States Department of Agriculture (USDA). Features like $0 down payment options and low interest rates make USDA loans a great option for low-to-moderate income families in eligible rural and suburban areas. |
| Condo | Condo loans are exactly what they sound like: A loan for borrowers wanting to buy a condo or townhome. This loan can be a fixed or adjustable rate and is available for conforming and non-conforming properties. |
| Bridge | In the perfect world of new home buying, your old house would sell at exactly the same time that you buy your new home. That doesn't happen too often. A bridge loan helps cover costs between buying a home and selling another. |
| Lot | When you find the perfect piece of land – you just know. Even if you can't build your home right away, a lot loan lets you buy the land where you want to build. |
| Construction | If you plan to have your home custom built, a construction loan is designed to pay for the building costs. |
| Jumbo | A jumbo loan enables you get a home loan that exceeds the standard limit. Every county in Ohio has a conforming loan limit set by the government of $453,100. Jumbo loans generally require larger down payments and applicants must have established high credit scores. |
| Portfolio | Portfolio loans are home loans that are funded entirely by your bank for the life of the loan. Since these loans are not sold to a federal agency, you can benefit from more flexibility and greater consideration of your specific circumstances. |
| | |